Events in Cefalu
Hits: 6316
Feast of the "Santissimo Salvatore" August 2 to 6
Cefalu celebrating August 2 to 6 for the Feast of "Santissimo Salvatore" 
The celebration of Santissimo Salvatore is the main festival in Cefalu; It is dedicated to Santissimo Salvatore. It is celebrated on August 2 to 6, Cefalu. It begins with the deployment of the flag of Christ Pantocrator at the center of the two towers of the Cathedral.
The afternoon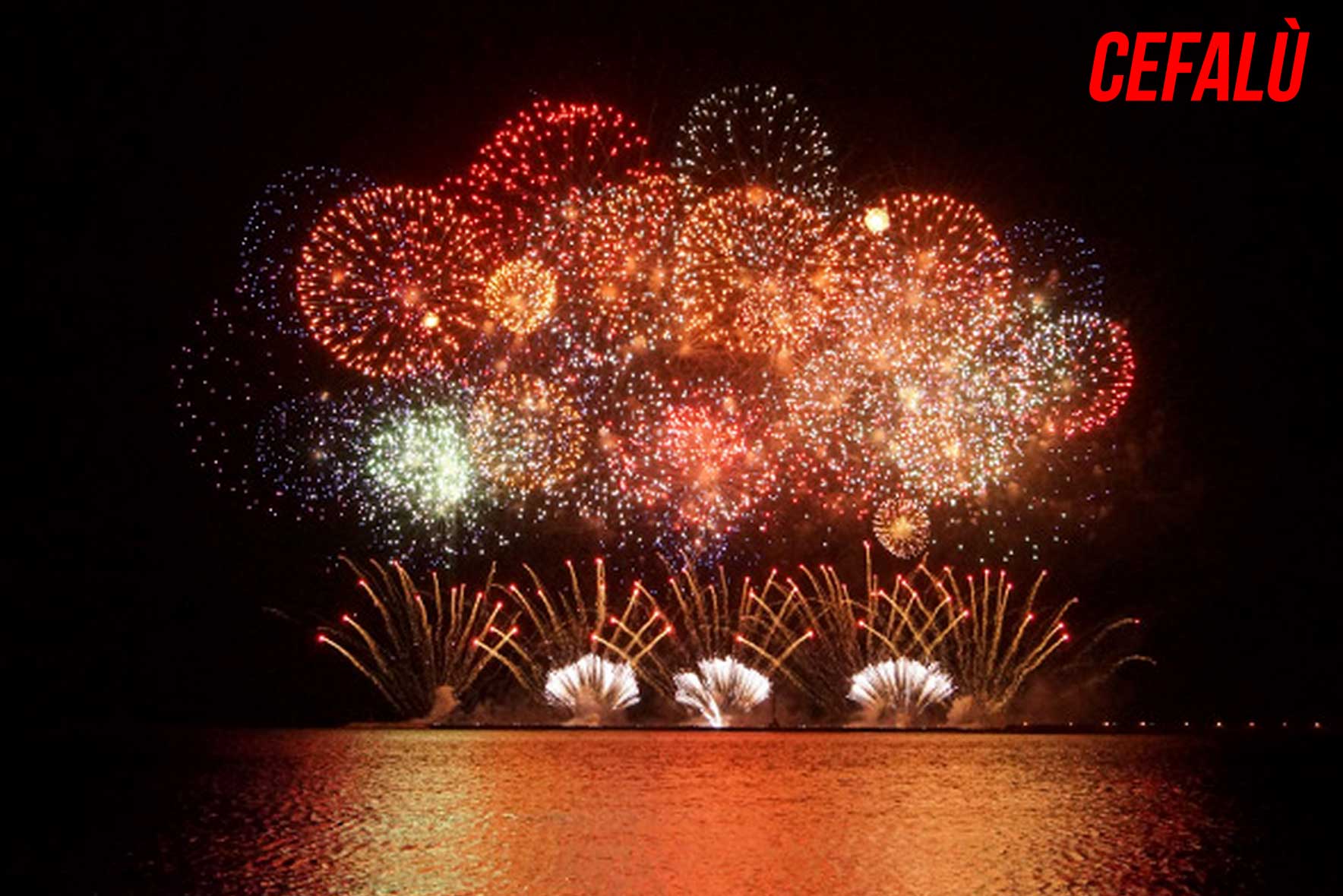 of the last day of the festivities held a competition called "A'ntinna a mari".
This race desired by fishermen, they edite, organize and carry out, it is a race that in its simplicity surrounds the essence of the link man -sea. The race saw young and old fishermen run out to the conquest of a coloured flag attached to the tip of a long trunk, made slippery by animal fat, which is horizontal over the sea and firmly attached to the dock.
Who can take the flag almost always emphasizes the victory with the cry "Long live the Holy Savior," In the late afternoon the solemn procession of the SS Salvatore takes place of the historic center. The statue of Christ, soon finds himself in the midst of his devoted people, to give thanks, to collect pledges and prayers.
The evening of the last day of the party, on the beach of Cefalu, or in the ancient small harbor, there are shot fireworks of many colors and shapes drawn in the sky with the background of the Cathedral of Re Ruggero.
>>> Feast of the "Santissimo Salvatore": from 02 to 06 August.
We remind you that on the Villa Gaia Hotel will be within walking distance from the center of the party, do not waste time >>> Book Now !!!